September 27 - 28, 2019
St Paul, Nanaimo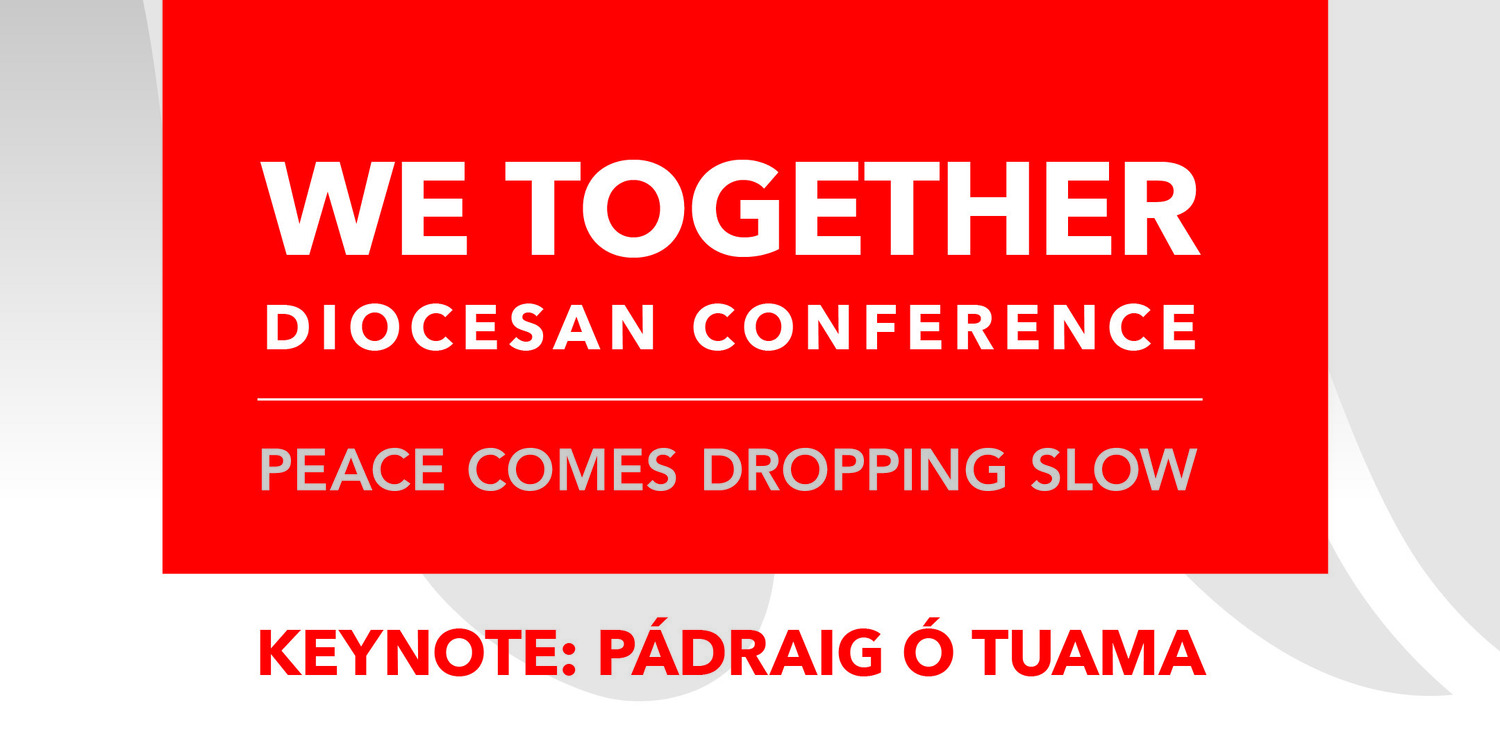 Registration opens May 1, 2019
We Together is our diocesan bienniel family reunion. It's an opportunity to reconnect with old friends and a time make new ones. Together, we learn about, pray about and share what God is up to in our lives, strengthening ourselves, as the diocese of islands and inlets, for the journey God is calling us to.
We are very excited about this year's conference, which will provide space to consider our role in building the peaceable kingdom imagined and longed for in scripture.
Our keynote speaker is the theologian, writer, poet and conflict resolution expert, Pádraig Ó Tuama. Pádraig is the former community leader at Corrymeela residential centre, on the north coast of Ireland.

About Pádraig
Pádraig Ó Tuama is a poet, theologian and conflict mediator from Ireland. From 2014-2019 he was the leader of the Corrymeela Community, Ireland's oldest peace and reconciliation community. His published work incorporates poetry (Readings from the Book of Exile; Sorry for your Troubles), prose (In The Shelter) and theology.
A profoundly engaging public speaker, Ó Tuama has worked with groups to explore story, conflict, their relationship with religion and argument, and violence. His work is marked both by lyricism and pragmatism, with an ethic of evoking stories and participation from attendees at his always-popular lectures, retreats and events.
Ó Tuama has been a featured guest on On Being with Krista Tippett twice, and is a regular broadcaster on BBC Radio on topics such as Religion in the public square, Loneliness, Conflict and Faith, LGBT inclusion, Reparative Therapy and the value of the Arts in public life.
Ó Tuama's theological interests span his concerns with violence, language and poetics: using biblical texts, he explores the civic and artistic dynamics of language, narrative and impact. Most recently he has published a widely acclaimed essay on Celtic Spirituality in Lutterworth Press' volume "Neither here nor there; the many voices of Liminality" (2019, Tim Carson ed., introduced by Barbara Brown Taylor)
He holds a BA Div validated by the Pontifical College of Maynooth, an MTh from Queen's University Belfast and is currently engaged in a PhD in Theology through Creative Practice exploring poetry and the bible. In addition to these qualifications, Ó Tuama has numerous professional accreditations in conflict and group mediation.
More information coming soon!