Last updated: August 18, 2023
Every Sunday, the Prayers of the People are offered by a lay person in congregations across the diocese. These prayers are crafted weekly, and generally include special prayers for members of the congregation, wider community members in need, other congregations throughout the diocese, diocesan staff and programs, and other diocese' and bishops in the Ecclesiastical Province of British Columbia and the Yukon.
As many congregations want to ensure that nobody is missed through the year, some quick-reference information is included below:
Bishops and Diocese's of the Ecclesiastical Province
Sunday Prayers for Parishes throughout the Diocese of British Columbia (2023):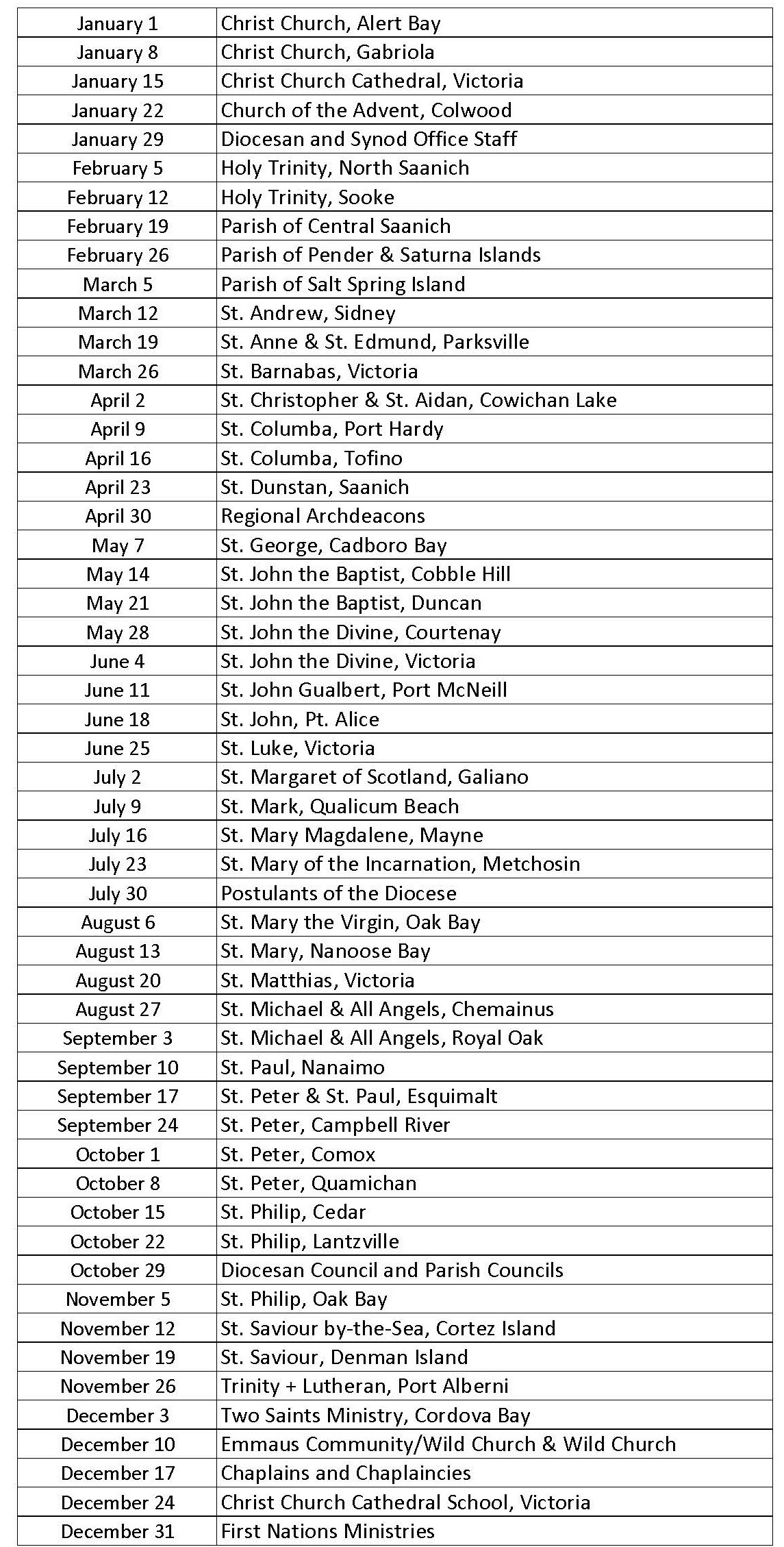 Postulants of the Diocese of British Columbia:
The Anglican Cycle of Prayer is a prayer listing of the 843 dioceses and 41 provinces of the Anglican Communion. To view the 2023-2026 booklet, CLICK HERE.