This event has already occurred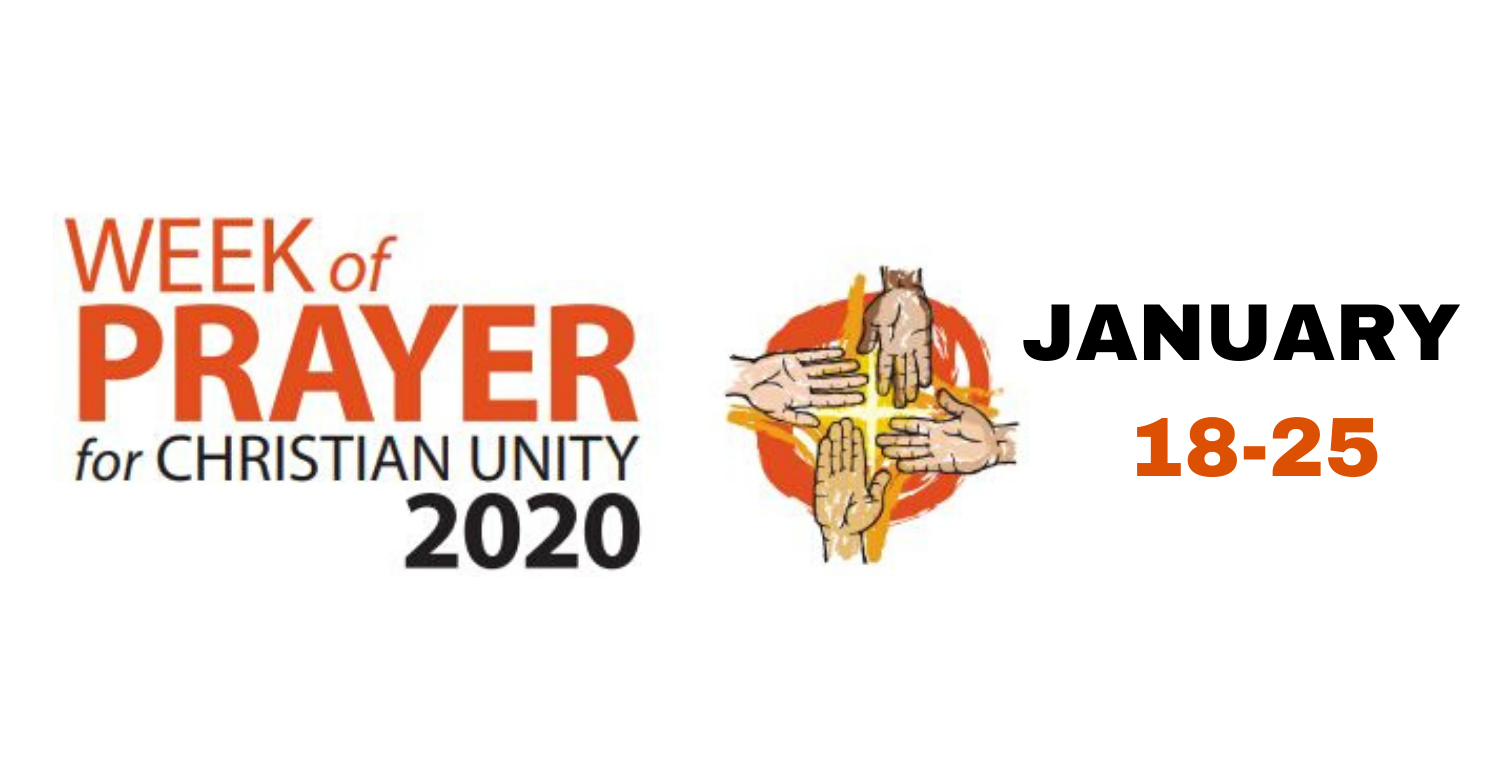 Save to your Calendar
Join us as we celebrate the Week of Prayer for Christian Unity with our brothers and sisters in faith across Christian denominations with a service of thanksgiving and remembrance.
Events are taking place in Nanaimo and Victoria. We hope to see you at 2pm one of these locations.
Trinity Catholic Church, Nanaimo - 6234 Spartan Rd
In attendance will be the Right Reverend Dr. Logan McMenamie, the Most Reverend Gary Gordon, bishop of Roman Catholic diocese of Victoria, Reverend Terry Richardson of Hope Lutheran in Nanaimo, and Reverend Foster Freed of Trinity United Church, Nanaimo. Reception to follow.

Holy Cross Catholic Church, Victoria - 4049 Gordon Head Road
A collaboration with St. Aidan United Church, Holy Cross Catholic Church, Knox Presbyterian Church, St. Luke's Anglican Church and Lutheran Church of the Cross. Reception to follow
2020 Theme
The international resources for the 2020 Week of Prayer for Christian Unity have been prepared by the Christian churches of Malta and Gozo. The 2020 theme, "They showed us unusual kindness" (Acts 28:2), remembers the historic shipwreck of Paul on the island of Malta and calls us to a greater generosity to those in need. As an island nation, boats are an important part of Maltese life. The Scripture reading in this service describes a perilous sea voyage by the Apostle Paul. A boat is also symbolic of the sometimes tempestuous journey Christians make together towards unity.
- source weekofprayer.ca