Save to your Calendar
This event was to have taken place in 2020, but was postponed due to COVID-19.
REGISTRATION FULL - EMAIL

TO BE ADDED TO THE WAIT LIST
In a world that makes unending promises for happiness, financial success and good health, our faith story offers a deeper, truer promise—one rooted in God's economy; a kingdom of justice, freedom and grace for all people. Come explore "A Life Worth Living" for you, your family and our world.
We are thrilled that our primate, The Rt Rev. Dr Linda Carol Nicholls will be with us at our Spring women's retreat.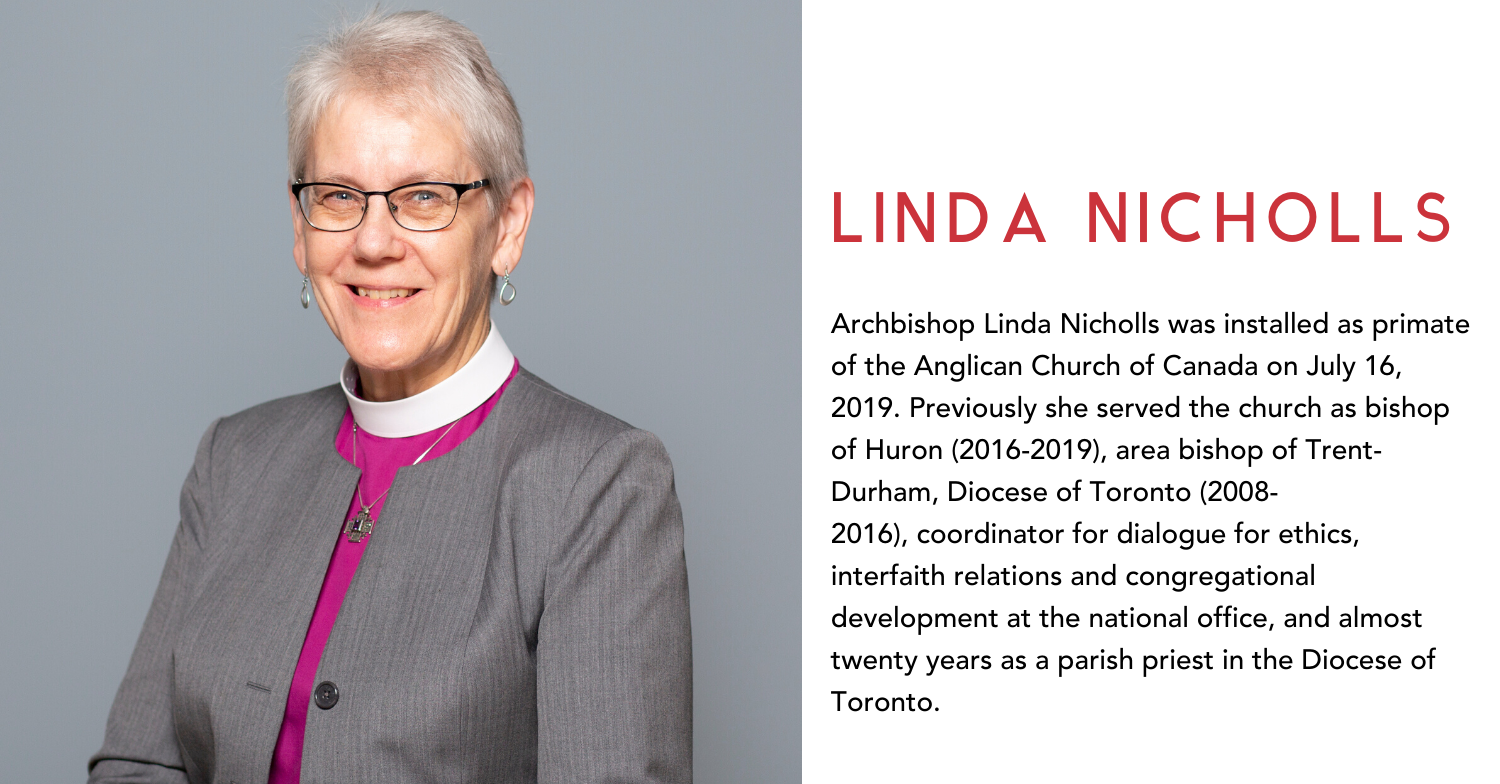 Photo: ACC
Cost
Weekend registration - Single $280/Shared accomodations $225 (includes meals, room and all session materials) - ONLY SHARED ACCOMODATIONS LEFT
Saturday only $100 - includes three meals (please specify on registration form)
SATURDAY SCHEDULE
8am - Breakfast
9:15am - Morning Prayer
9:45am - Session 2
12pm - Lunch
1pm - Recreation
4pm - Session 3
5pm - Social gathering
6pm - Supper
7pm - Entertainment
8pm - Compline