This event has already occurred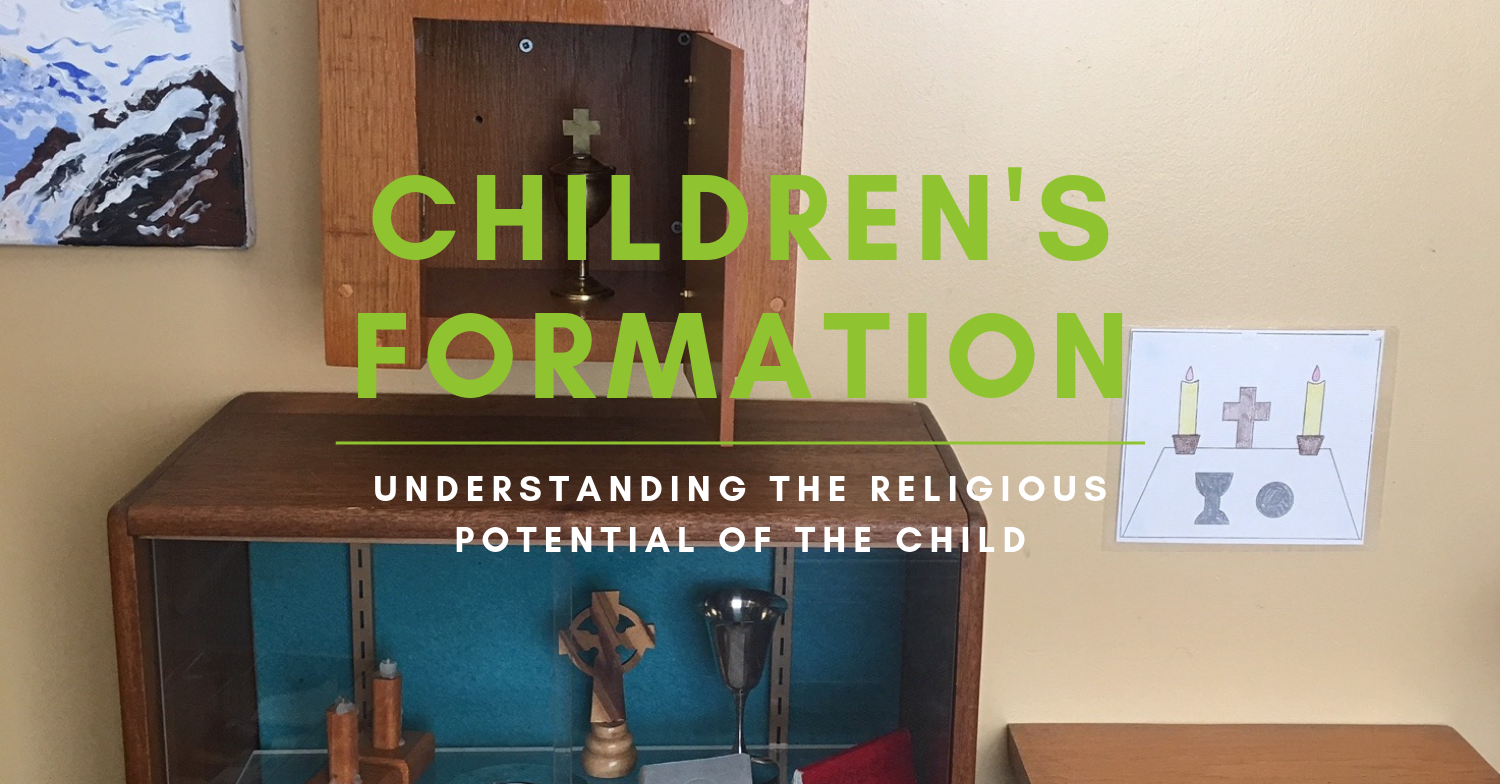 Save to your Calendar
With the help of an experienced leader, this offers a rare opportunity to explore this particular approach to the religious formation of the child.
About the Catechesis of the Good Shepherd
The Catechesis of the Good Shepherd is a Montessori-based religious formation experience, beginning for children at the age of three. It creates and facilitates a prayerful, "hands-on" environment for children called an atrium, in which both children and catechists can hear, ponder, and celebrate the most essential mysteries of the Christian faith as revealed in the scriptures and liturgy. Originally developed in Rome by Dr. Sofia Cavalletti and Gianna Gobbi over 60 years ago, the Catechesis has since spread worldwide and is used in several Christian traditions.
Our "seed planting" will offer the opportunity to learn more about the CGS approach, to experience presentations in the way that they would be offered to a child, and to ask questions about what it would look like to get CGS started in your parish or school community. There is no commitment involved; just the opportunity to get more information!
Schedule
10am – Welcome! Getting to know each other and the history of the CGS movement.
11am – A visual tour of an atrium: What does a typical atrium session look like?
Noon – Lunch break
12:45pm– Experiencing atrium presentations as a child might
2pm – Getting an atrium started in your own community: What does it look like to be formed as a catechist? What does it require of a parish? How do we begin? Time for Q&A
3pm – Wrap up for the day
RSVP to St Matthias parish office
Our presenter for the day
Ann Garrido has been a catechist of the Good Shepherd since 1996. She holds a doctorate in ministry in preaching and is a member of the faculty at Aquinas Institute of Theology where she founded the MAPS-CGS program, a pastoral studies degree program with a concentration in Catechesis of the Good Shepherd. Ann is a member of the Formation Committee of the U.S. Association of CGS and offers formation courses at all three levels, having offered over 40 formation courses in thirteen states. She is the author of several books including two on CGS: Mustard Seed Preaching (LTP, 2004) and A Year with Sofia Cavalletti (LTP, 2017)
For a short introduction to CGS, see: The Faith of a Child or check out CGS online cgsusa.org or cgsac.ca
Isn't this just like Godly Play?
The short answer is no. Godly Play is often incorrectly presented as the Anglican or protestant version of Catechesis of the Good Shepherd. Godly Play is distinctly different and not merely a new, improved version of CoGS, which predates it. Here is a helpful paper by Victoria Schwartz and here is one by Joyce Scherer-Hoock about the theological differences between the two ministry approaches.