Almost 1500 households receive the Diocesan Post. This eight-page, full colour newspaper is published 10 times each year. Four issues are distributed in print, as part of the Anglican Journal,while six issues are digital download PDFs.
PRIMARY AUDIENCE
Anglicans aged 65+ who are household decision-makers and active members in the diocese.
DEADLINES
Deadline to send insertion orders and either your display ad as a high quality PDF file or classified ad copy is the 25th of each month (e.g. January 25 for the March issue).
Rates are for colour ads.Click on the image below to download the current rate card.
FREQUENCY DISCOUNTS (do not apply to parish insertions)
Two consecutive insertions 10%
Five consecutive insertions 20%
Ten consectuive insertions 30%
Ministries of the Anglican Diocese of British Columbia receive 30% off display ad rates.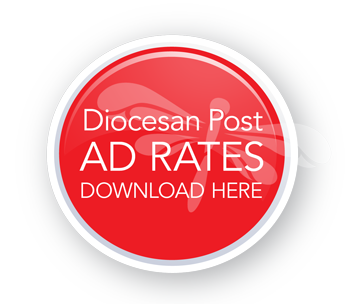 Fees are to be paid to:
Anglican Diocese of British Columbia
900 Vancouver Street, Victoria BC V8V 3V7 Canada
Toll Free 1.800.582.8627 or Local 250.386.7781
Payment is to be made directly to the Anglican Diocese of British Columbia. Advertisers will be invoiced on an issue by issue basis. Payment must be received not more than 30 days after publication.
MATERIAL FORMAT

Files can be accepted as camera-ready are:
PDF

preferred – images at minimum of 200 dpi (300 preferred), fonts embedded, no spot colours
Adobe Illustrator

CS6

or lower – converted to cmyk, no spot colours
NOT accepted as camera-ready art:
Web images (.gif or .png) or screen shots
Corel Draw (.cdr)

MS

Publisher (.pub)
Word processor documents (.doc, .docx, wpd.)
Standards - Anglican Journal and Diocesan Post Advertising Policy

For more information on advertising please contact our advertising manager by phone at 905-630-0390 or by email.

Advertisers with a product or services to sell, or an option to express, may purchase space to carry their message in the Anglican Journal and Supplements (i.e. Diocesan Post, which is the supplement to the Anglican Journal for the Diocese of British Columbia.)

We accept no advertising for tobacco, small loans or lotteries. All advertising in the Anglican Journal and supplements must meet the standards of good taste.

Anglican Journal abides by the Canadian Code of Advertising Standards, to which all major advertisers associations, large corporations, business and retail companies subscribe as the standard for advertising. That means that each advertisement is examined from a number of viewpoints, including good taste, moral tone, honesty and suitability to try and eliminate false or misleading advertising and to maintain public decency.

The editor or his/her designate will determine the suitability of any advertisement in the Diocesan Post.
---
CONTACTS

Naomi Racz - Editorial
Angela Rush - Advertising or 905.630.0390