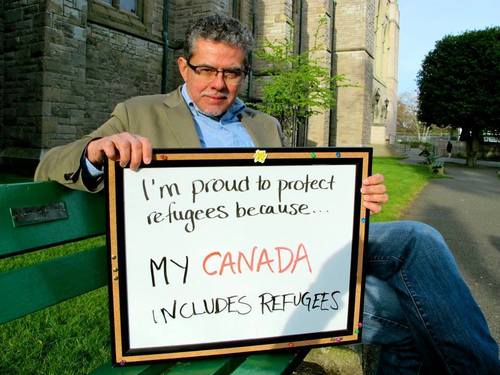 Álvaro came to Canada as a refugee in 1985, and working with immigrants and refugees became an important part of his professional experience, when he moved to Victoria in 1993: he joined the Inter-Cultural Association (ICA) as their community development facilitator. Later on, among other exciting jobs, Álvaro worked with the Community Social Planning Council of Greater Victoria (CSPC), where he led a variety of community-based research and development projects, particularly the Community Action Plan on Poverty (2012).
Álvaro's most recent experience relevant to this new job was with the Victoria Immigrant and Refugee Centre (VIRCS), where he worked as the manager of the Settlement Program, and as the chair of the Vancouver Island Refugee Response Team. This team was formed to welcome the arrival of almost 900 Syrian refugees on Vancouver Island (2015-17). Besides the successful integration of the Syrian newcomers, this project contributed to strengthen alliances among stakeholders in all of the sectors involved.
He then went to Colombia for a year! His job was to help small organic fruit producers in the development of leadership and organizational skills to improve their productivity and sustainability.
Álvaro holds a Master of Sciences in sociology from the University of Alberta, and in his country of origin – El Salvador, he had the opportunity to complete a BSc in agricultural engineering.
Passions: Music, photography, social justice, life.
Favourite Food: Pupusas de queso con chicharron, a Salvadoran dish.
Least Favourite Food: Tripe
Favourite Book: I don't have one, but I'm currently reading Willie Nelson's "Roll me Up and Smoke Me When I Die"
Favourite Movie: Cantinflas' "El Siete Machos"